By: Student Worker #1
The term "catfish" according to Urban Dictionary is "someone who pretends to be someone they're not using Facebook or other social media to create false identities, particularly to pursue deceptive online romances." There is a TV show on MTV dedicated to this phenomenon. Brad Paisley also talks about "castfishing" in his song called "Online".  I decided to have a little fun with the course schedule and see if there are any course titles that catfish you into thinking that a course is something other than what it is actually about.
The two most famous catfish courses are "Age of Dinosaurs" and "Human Sexuality".
"Age of Dinosaurs", GEO 302D
When you think of Age of Dinosaurs  you may think:
Alright Dinosaurs are awesome!
Or adorable!
However, this class is a catfish because it is focused mostly on the bone structure and evolutionary process of the dinosaurs rather than the dinosaurs themselves. Also this class has been known to be very difficult.
Its kind of heartbreaking
Human Sexuality PSY 341K
Your first reaction may be like:
Because the class is probably just like this:
But Human Sexuality is a good catfish! According to many students it is considered one of the most interesting and entertaining electives to take and an easy A.
Other lesser known catfishes
Bad Blood GRC 301

Since this class is in Germanic Studies you might think this class is about the Germanic Barbarians during the Roman Empire
Or possibly something about World War II
But unfortunately this is another Catfish! This class is about race and the development of Social Darwinism in the 19th Century, which might sound interesting but the title does not advertise that at all.
Poets and Punks E379R
When you first read this title you might think its a little of this: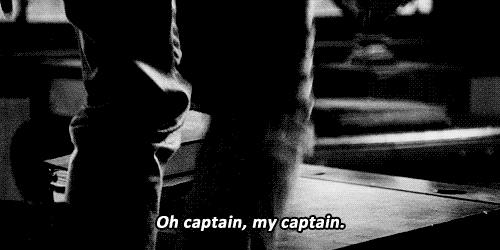 Mixed with this:
At first this class sounds like students will be comparing the lyrics of popular punk bands like Green Day and The Clash with famous poets like Robert Frost and Edgar Allen Poe. But really this class is about the post war English culture and the punk subculture that occurred in the 1970s due to the decay of the working class. This class is still very interesting, but not necessarily what I expected.
Game of Thrones E314J
Of course the first thing that comes to mine is a class about the hit TV show called Game of Thrones
The class is about the BOOK Game of Thrones and the class is based on its broader context. In this class students will read Game of Thrones but will be analyzing the literary themes of the book and discuss its influence on society and other literature.  It will not be a class where students will simply watch Game of Thrones all day and geek out about the story and characters.
So this class is not a full catfish, but if students think this class is simply just watching Game of Thrones all day then they may be disappointed.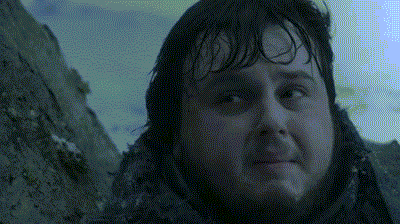 History of Rock Music MUS 307
You probably think the class will look something like this:
And the professor is someone that resembles this guy:
Who will also teach you great life lessons
And your homework is this:
However, many students take this class because it sounds like a blow off class. This is not the case. According to MyEdu students have said they enjoyed the class and the instructor, but it is far from a blow off class.
So if you plan on taking this class looking for an easy A, you may be disappointed.
At UT we have classes that can catfish you. Do not let that happen to you. Be sure to always research the courses you plan to take and check the course descriptions as well.